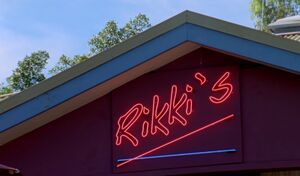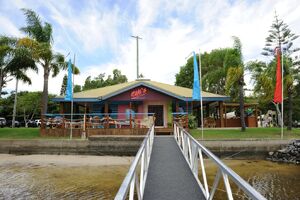 Rikki's Café first appears in Season 3. It used to be known as JuiceNet Café in Season 1 and Season 2.
Zane's father bought the café and Zane took over the business, and then made Rikki a partner in the business. It is not mentioned what happened to Ash and Wilfred who used to run the JuiceNet Café. The café features outdoor seating (the same as the JuiceNet Café), serves juices and features live music from Nate and Bella's Band. Will's older sister, Sophie used to work at Rikki's Café and she served customers their drinks and food until she screwed up a charity concert and got fired. After breaking up with Zane, Rikki no longer works at the café and Sophie took over her work as Zane's partner in the business.
Gallery
Main article: Rikki's Café/Gallery
Community content is available under
CC-BY-SA
unless otherwise noted.