Jonathan Mark Shiff

Date of Birth

unknown

Hometown

Gold Coast, Queensland, Australia
Jonathan Mark Shiff is an Australian TV Producer. Shiff was educated as a lawyer[1] and got a job with the Australian company Crawford Productions where he was trained to be a producer in the 1970s. (According to imdb[2] he graduated from the Swinburne Film & Television School in Australia). By the end of the 1980s he founded his own company and has since then produced two educational and a dozen live action series for Australian TV, the most successful being Ocean Girl (1994-1997) and H2O: Just Add Water (2006-2010).
Because of H2O's success (and in order to make financial ends meet with regulations in an Australian tax-rebate scheme which limit the rebate to the production of 65 episodes) by the end of 2008 he announced that he was planning to produce a full length movie[3] as a close to the series. This never happened. Instead a spin-off series Mako: Island of Secrets was produced in 2012.
Other productions by Jonathan M.Shiff include: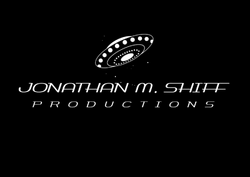 Search for the World's Most Secret Animals (1989–1999)
Baby Bath Massacre (1994)
Kelly (1991)
Ocean Girl (Ocean Odyssey in UK) (1994–1997)
Thunderstone (1999–2000)
The New Adventures of Ocean Girl (2000)
Cybergirl (2001–2002)
Horace and Tina (2001)
Pirate Islands (2003)
Wicked Science (2004–2006)
Scooter: Secret Agent (2005)
H2O: Just Add Water (2006–2010)
Pirate Islands: The Lost Treasure of Fiji (2007)
The Elephant Princess (2008–2011)
Lightning Point (Alien Surf Girls in U.S.) (2012)
Reef Doctors (2013)
Mako: Island of Secrets (Mako Mermaids in U.S.) (2013–2016)
H2O: Mermaid Adventures (2015)
The Bureau of Magical Things (2018–present)
Gallery
References
External Links
Community content is available under
CC-BY-SA
unless otherwise noted.