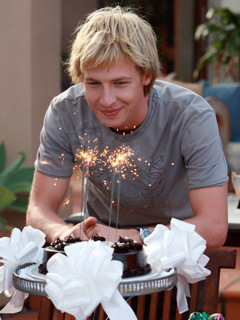 Humans
 are mortal sentient beings. They are commonly noted for their desire to influence and understand the environment by seeking to explain and manipulate phenomena through mythology, philosophy, religion, and science.
When mermen are born, their mermaid mothers gives them up to human foster families on land, as it is an unbreakable rule since the war that happened between them. And as such, many coastal human families knows about merpeople existence by raising the son(s) of a mermaid.
Weaknesses
Mortality: Humans are susceptible to many common forms of death, such as age, decapitation, diseases, heart-failure and others.
Trivia
Humans can be turned into merpeople by any Moon Pool when the Full Moon is up, however this is almost impossible as there will always be mermaids watching over and protecting their special place during these nights.
Unlike merpeople native from the sea, the transformed ones can lose their tails and abilities, and are susceptible to the magical events of the Full Moon in the Moon Pool, like temporarily or permanently losing their tails and powers.
Known Humans
Community content is available under
CC-BY-SA
unless otherwise noted.