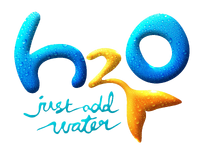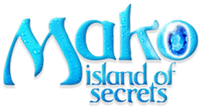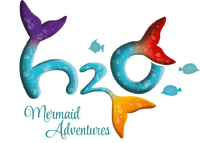 H2O Just Add Water: Episodes
Image
Season
Original Airdate
Season 1
July 7, 2006 - December 29, 2006

The first series revolves around Emma Gilbert, Cleo Sertori and Rikki Chadwick, who are given the power to become mermaids. They discover their amazing powers over water - Cleo can control the shape and volume of water, Emma can freeze it, and Rikki can boil it. Lewis McCartney, a friend of Cleo, Emma - and later Rikki, helps them from being exposed. These series is mostly about Rikki, Emma and Cleo learning to use their powers and dealing with everyday problems, such as pesky siblings.

Season 2
September 28, 2007 - March 21, 2008
A full moon in conjunction with a rare planetary alignment calls the girls to the Moon Pool at Mako Island where their powers and abilities are greatly augmented and strengthened to higher power levels. The second season revolves around the arrival of a new girl, Charlotte Watsford, who moves into the area and develops an instant attraction to Lewis. After Charlotte sees a film of her grandmother Gracie as a mermaid she meets Max Hamilton who was once romantically involved with Gracie. Happy to have met his lover's granddaughter he tells her about the previous mermaids and of Mako Island. Charlotte travels to the Moon Pool during a full moon and becomes the fourth mermaid in possession of all the girls' powers and abilities. Believing herself superior as the one "true mermaid" she and the girls become sworn enemies. This conflict results in a confrontation, during an especially strong and powerful full moon, which ends with Charlotte being permanently stripped of her mermaid powers, abilities, and mermaid form.
Season 3
October 26, 2009 - April 16, 2010
It's nearly the end of the holidays and Cleo Sertori and Rikki Chadwick are about to face their last year of high school without Emma Gilbert, who has gone overseas. Together with Lewis McCartney, they're confident they know everything there is to know about Mako Island. But when water attacks the girls on a full moon, they realize a new, potentially dangerous force is developing on the mysterious island, and a boy with freakish free-diving skills who stumbles upon the Moon Pool could hold the key to understanding the powerful energy...Thankfully they find an ally in Isabella Hartley, a new girl in town who reveals an equally surprising twist: she too is a mermaid with extraordinary super powers. Together, the new trio face phenomenal challenges as they discover the dark secrets of Mako Island and realize their destiny as mermaids.
Mako: Island of Secrets: Episodes
Image
Season
Original Airdate
Season 1
July 26, 2013 - September 15, 2013

Lyla, Nixie and Sirena are three born mermaids who have to protect the Moon Pool on Mako Island during a full moon. Zac Blakely accidentally opens an unkown opening and falls into the Moon Pool. Not knowing what to do the three bring Zac to the beach and leave him there, Zac soon discovers that whenever he comes into contact with water he turns into a merman. Following those actions the three young mermaids are excluded from their pod which moved away because mermaids and mermen are natural enemies. In order to return to the pod the three have to change back Zac but to do that they have to grow legs.

Season 2
February 13, 2015 - May 29, 2015
Two new mermaids arrive, Mimmi and Ondina, and are afraid that Zac is a threat to mermaid pods everywhere, but what they don't realize is that there is another merman in addition to Zac in town, Erik, bent on seizing Mako Island for himself.

The mystery of Mako deepens, when Zac discovers the ruins of an ancient merman temple. At first only he can see it. But once awoken, the ruins become visible to all during a full moon. While Sirena stayed with the pod, Lyla and Nixie went with a group of the pod to search a new home.

Season 3
May 27, 2016
Weilan, a teenage Chinese mermaid, discovers a mysterious relic underwater and releases a terrifying water dragon. Weilan flees to Mako for sanctuary but the dragon follows. When the fearsome creature threatens not only the Mako pod but the Gold Coast, Ondina, Mimmi and Weilan must find a way to destroy the dragon before it destroys all that they have worked so hard to save.
H2O: Mermaid Adventures: Episodes
Community content is available under
CC-BY-SA
unless otherwise noted.